Getting the Carrot - The Cart Path Less Taken
I sit down for a meal with Bill and his wife, Jeanne, at a small deli called The Lunch Box, in Fishersville, VA.  Bottles of wine and local produce surround us as we get to talk while we eat delicious crab cake sandwiches. In this calm, early winter atmosphere, Bill unveils his sometimes audacious, life-long relationship with golf.
Bill didn't begin playing golf by swinging a club. Instead, he learned by carrying them as a caddy at a Maryland golf course. He says this helped him to better understand the game. When he was 15, he played for the first time, and by the time he was 16 he was already a six handicap.  
By the time he was 17, he was a scratch golfer. 
Bill admits he was quite the rambunctious kid back in the day, but he's mellowed out and stays well clear of trouble nowadays.
Over our lunch, he says he was very good at football and baseball in his teens, but he gave both of them up to focus on golf. There was something different about golf for him than other sports in his youth. It wasn't that he was just good at the game that kept him going on the green — he craved the challenge.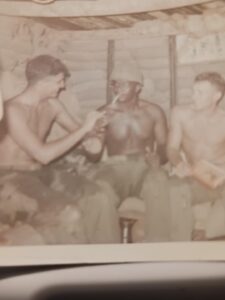 At 18 he enlisted in the Marines, just before the Army was going to draft him into the Vietnam War. He grew up near a Marine base in Washington DC, and knew this was the right path for him. 
Bill remembers proudly saying as a kid, " 'One day I am going to be one of them', and I was."
Even as a Marine, he found himself on a golf green almost immediately, representing the Marine Corp against other military branches. He won almost every match. Putting golf aside, Bill volunteered to go to Vietnam. He immediately saw action on the front lines.
Heavy monsoon rain dumped on the day Bill's unit was ambushed. They were conducting a routine patrol as gunfire erupted out of the jungle. Bill was shot in the back. Thankfully, his flack jacket slowed down the bullet and saved his life. He very seldom wore this cumbersome coat, but that morning he had felt a strong urge from God to put it on before leaving camp.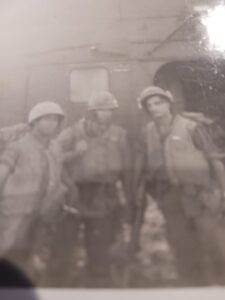 After the war, he became a golf hustler, making a living gambling on golf. He collected lots of holes-in-one, including two that were on par 4 courses. His skills took him to play against top-level golfers, such as the great Arnold Palmer. Bill tied him with 2 under par. Bill could hit a persimmon driver 275 yards and had a very good short game to boot.
Recently, Bill had a pacemaker installed, but he doesn't plan on that holding him back from playing — he's hoping to start golfing again when spring arrives.
Bill is quiet by nature, but when he warms up to you he will share his opinions, thoughts and golf tips. He is also quick to give praise. I shoot some of my best scores when we play together.
Bill calls me about once every week or two just to check on me. He keeps in touch and really cares about his friends. That's a big thing for me. It's not just golf — you can tell he cares deeply about his friendships.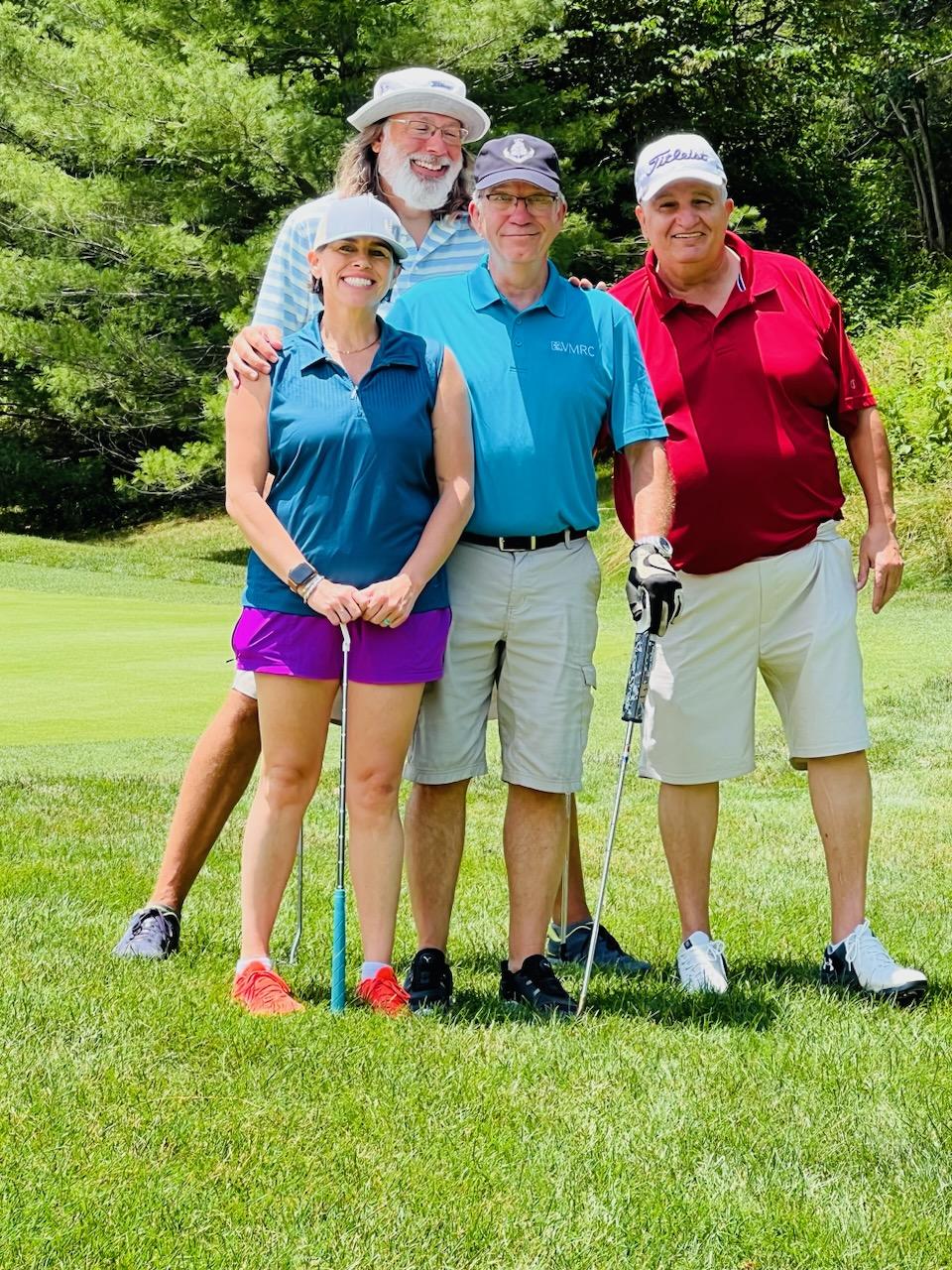 Despite being large in stature, his short game is meticulous. Bill likes to say, " That's where the points are made." The time of day, position of the sun, the type of grass — he takes it all in.
Jeanne, Bill's wife, is calm and encouraging. She has never met a stranger she couldn't make feel at home. You can tell that she looks after Bill. They complement each other and truly appreciate each other. She often rides in the cart when he goes to play, bringing extra food and drinks for his companions.
Bill has stories. I'm sure Jeanne has heard them all hundreds of times, but she seems to still enjoy listening to Bill tell them. She'll often jump in with a few comments of her own, like the time it took six men to hold Bill down when he had a bad reaction to a medicine at the hospital. Bill shares with us, "I still feel bad about that."
For Bill, golf is a way of life — it's a symbol of his achievements and his trials, the canvas he's painted his journeys on time and time again.
"The game is a carrot on a stick," he tells me over lunch. "It motivates you to get better and get back out there."
Bill has spent a lifetime doing just that. In my eyes, he may be one of the few that actually gets to eat the carrot.