'A diploma in one hand and a golf club in the other': How First Tee helps youth in the Valley achieve success
Drew Fournier loves consistency. He's the type of guy who'd always choose scoring two pars instead of a bogie and a birdie.
"I'm definitely a steady person," he told me when we met last. "I never want to hit too high, never too low."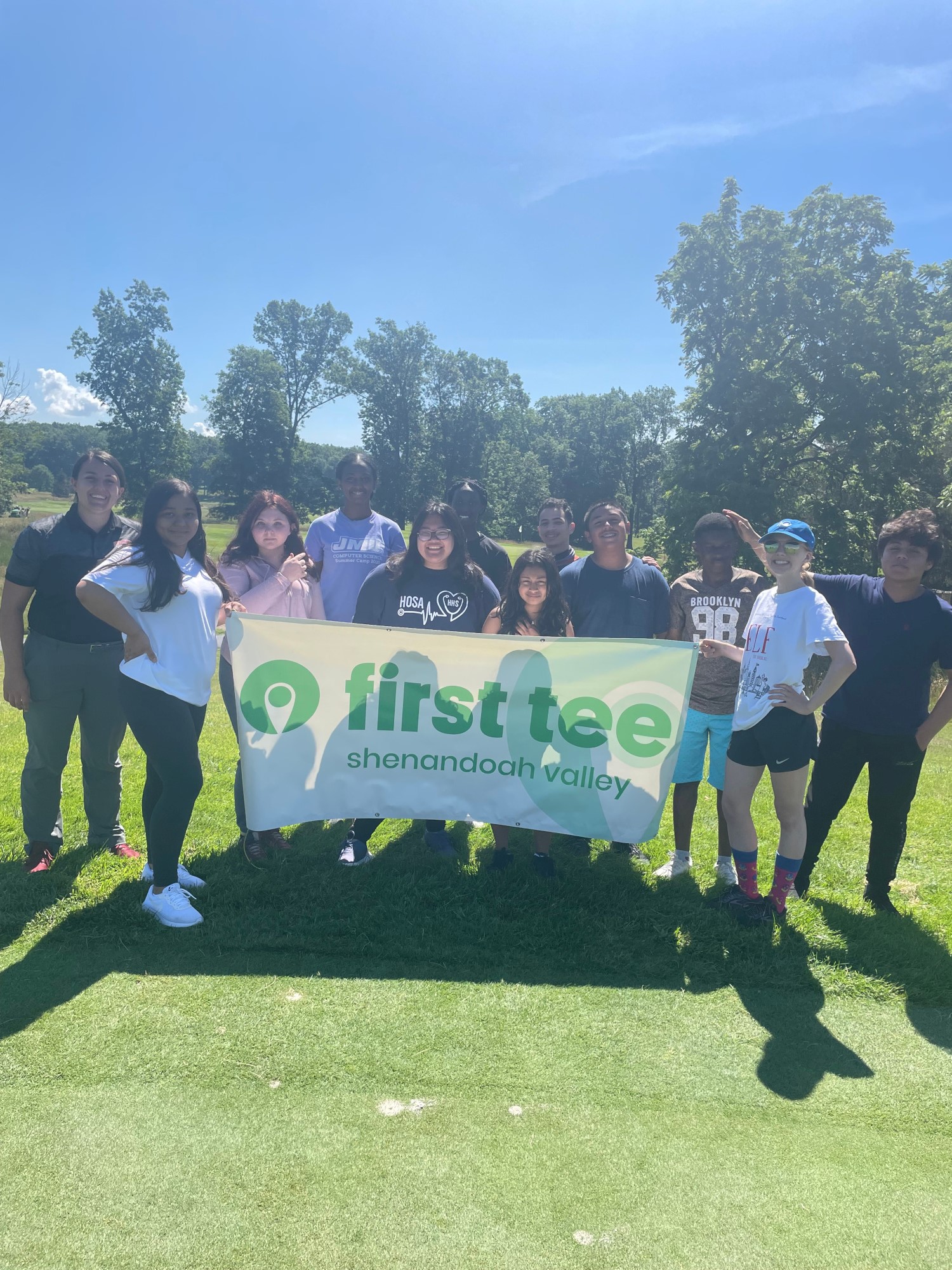 As the program director of the youth outreach organization First Tee in the Shenandoah Valley, Drew's steadiness bridges his life on the green as well as his vision for helping youth in the Valley. He sat down with me to explain what First Tee has been doing for the past 25 years and how they aim to improve the lives of our local young people.
"We are a junior golf program," Drew told me, "but more importantly, we teach life skills. Our mission is to empower kids through life skills and core values so that they hopefully graduate one day with a diploma in one hand and a golf club in the other."
First Tee takes the game of golf as its youth-outreach medium, acting as the scaffolding for the real heart of the organization: providing individualized life coaching for teenagers.
"The overall goal of First Tee is to impact, influence and inspire the young people of our country," Drew said. "Honestly, the sky's the limit for our school, golf courses, rec centers, community centers. (We want to) get more into lower-income neighborhoods and provide them with access to sports and recreation."
In the Shenandoah Valley alone, First Tee has over 9,000 students enrolled in its programs. Those students come from homes of all economic backgrounds.
First Tee's programs reach private and public schools throughout Rockingham, Shenandoah, Page and Augusta Counties, helping students from the ages of 5 to 17 years old. Some of First Tee's classes take place in middle and elementary schools, taught by P.E. teachers paired with First Tee staff.
According to First Tee's website, every age group of students works on some form of developing the organization's five key commitments: pursuing goals; growing through challenge; collaborating with others; building positive self-identity; and using good judgment. Golf is the tool by which First Tee students develop these goals, building student golf expertise while building character and professional skills.
First Tee has partnerships with multiple rec centers throughout the Valley too, providing safe spaces for kids outside of school.
"If you don't like golf, that's fine — we have other opportunities for you," Drew said. "We can help high school kids develop their resumes and practice interviewing skills. We also have opportunities for kids to cook. If you're a high school kid looking for a summer job, we have that opportunity too."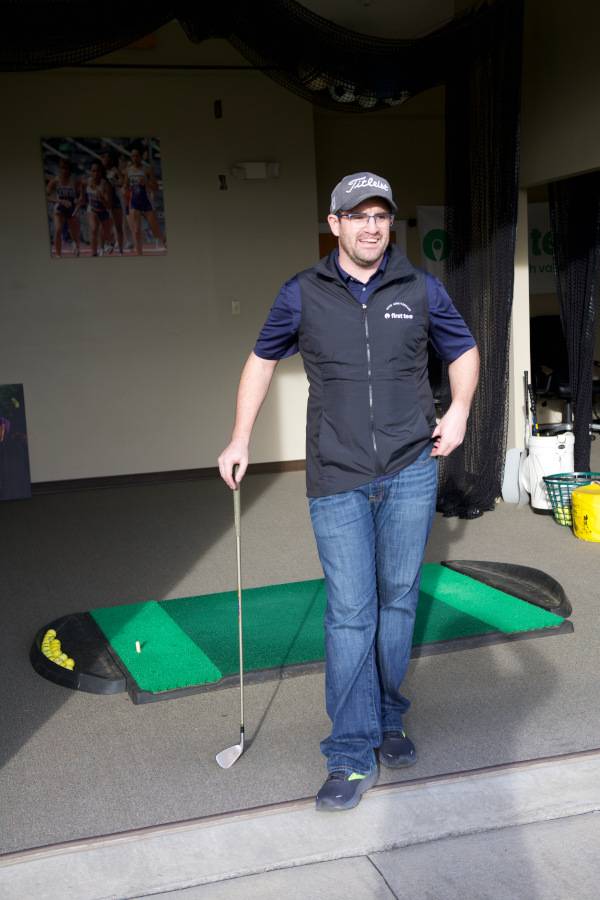 Drew told me he loves to see the success stories of the kids he's able to help. Originally from Ohio, Drew studied golf management in college, and that led him into the golf business. He told me he was on-track to becoming a golf pro, but a gentleman approached him and offered him a position at First Tee. He said First Tee saved him from the career crisis so early in his life.
"I thought maybe I'd be a school teacher, or maybe a golf pro," Drew told me. "First Tee has the two seamlessly integrated together for me."
Middle school and high school kids come to First Tee looking for help on their job resumes and preparations for their first job interviews, and Drew and other staff help them every step of the way. Drew cherishes his role in helping these adolescents grow in character and professionalism.
"They come to us and get the job," he said. "We help keep them on the straight and narrow path and elevate their lives and health situations."
Despite the joy he feels in his job, Fournier said he's constantly looking for more volunteers to aid in First Tee's mission.
"I'm only one person," he said. "Our executive director Tom is only one person. You're only as good as the people that you surround yourself with, so we're always super grateful and super happy when we get new people that want to add value to the young people in our First Tee family."
At the end of our discussion, Drew leaned forward and re-emphasized the diversity of First Tee's mission and community outreach.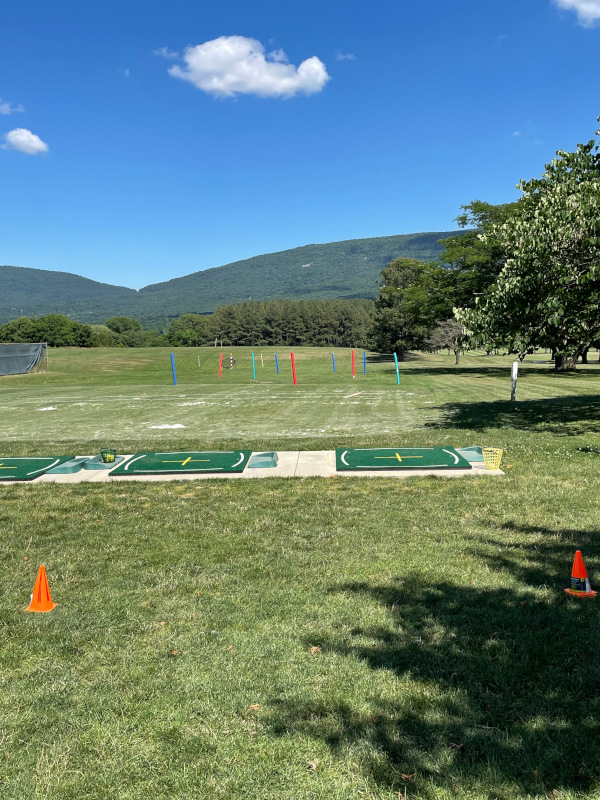 "I just really want people to know that we're more than a junior golf organization," he said. "We provide opportunities for young people. We have critical conversations with kids that might be going through something in their life, and we share our personal experiences as adults in hopes that it will inspire someone else to say, 'Hey look — there's other people who've gone through the same stuff as I am.'"
To find out more about First Tee in the Shenandoah Valley, check out its website, Firstteeshenandoahvalley.org, or call the First Tee/Rotary Learning Center at (540) 437-4239. You can also find First Tee on Instagram and Facebook.