Les Helmuth is a little crazy when he golfs. Stepping up to the tee, he may start singing in the middle of his swing, as if he were center-stage in an opera. He may tee up and hit off the box at the same time you are hitting. You never know what he's going to do. 
A great friend of mine, Les and I have played in thick snow, pouring rain and biting wind.  I recall putting on greens so wet that a rooster-tail spray of water came off the ball as it rolled to the hole. I remember brushing snow off our golf balls before we could hit. We've zoomed and zipped on GolfBoards up and down Massanutten fairways.
Like a sea captain challenging ocean storms, Les enthusiastically tackles each golfing challenge with a grin. He has no fear. He often plays from the furthest tees with no abandonment. It's something we could all benefit from learning, the ability to enjoy the moment so resolutely.
It's this intrepid attitude that led him to create his own golf review company, Virginia Golf Course Reviews. The company and its team of over 30 reviewers help people discover new and exciting courses by allowing them to review courses themselves and visit the organization's website and Facebook page to read about courses he terms "diamonds in the rough."
"Virginia is full of them and someone needs to get the word out," he said. "It might as well be me (and my reviewers)."
Showing no fear in his reviews, Les fully engages his readers with just as much zeal as his golf swings. Virginia Golf Course Reviews is not so much about analyzing golf metrics but more about capturing the golf experience.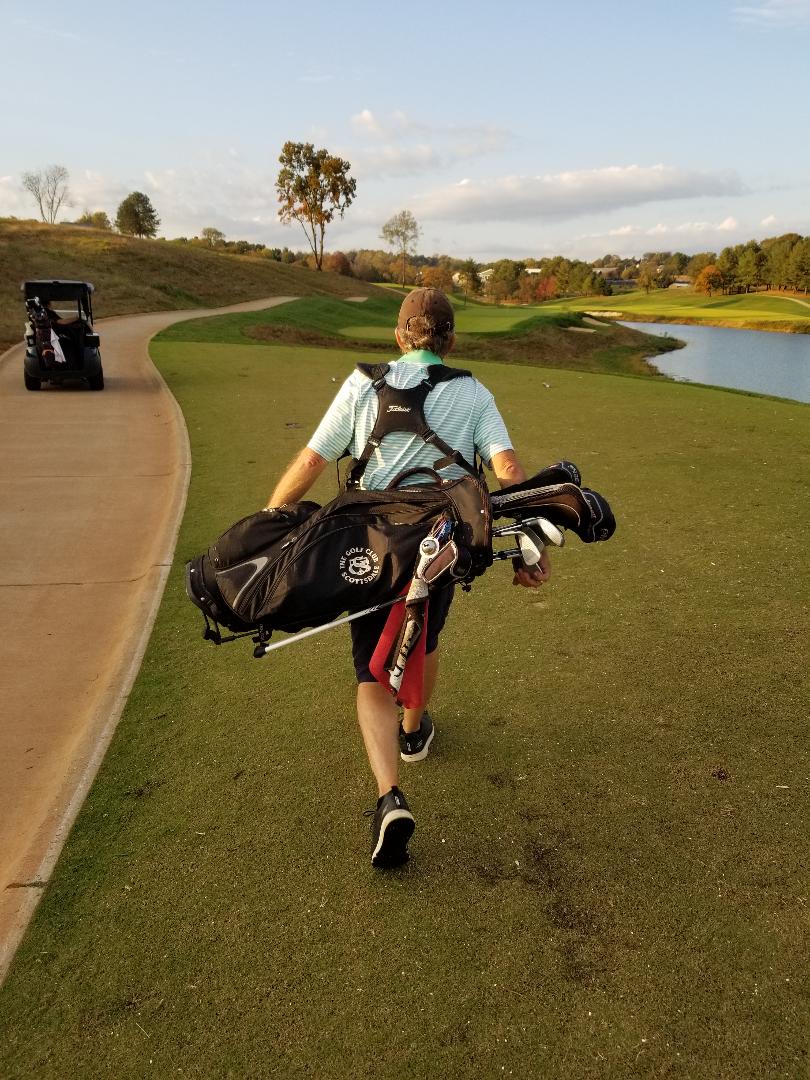 The business seeks to benefit three groups: the readers, the courses and the reviewers. The readers get to learn about new courses and find which ones sound like the best adventures. The course gets constructive criticism, praise and comments to make sure they are offering the best experience possible for their golfers, and the reviewers get to play on new courses and share their opinions. Everybody wins!
Currently VGCR has over 1000 followers on Facebook, and it's growing fast. To become a reviewer, you simply pay an annual membership fee and Les sets up the courses for you to review, normally at no additional costs. Your handicap can be high or low. It doesn't matter—they are looking for honest evaluations that allow others to capture their experiences.
"We plan to keep growing," Les said. "Hopefully one day I will be able to say, 'We have reviewed every course in Virginia—all 230 of them!'"
Refreshing and engaging, VGCR is set up to improve  all aspects of the Virginia golf experience, preparing readers and reviewers alike to embark on new golf adventures. 
For more, visit VGCR's website and Facebook page: http://www.virginiagolfcoursereviews.com.