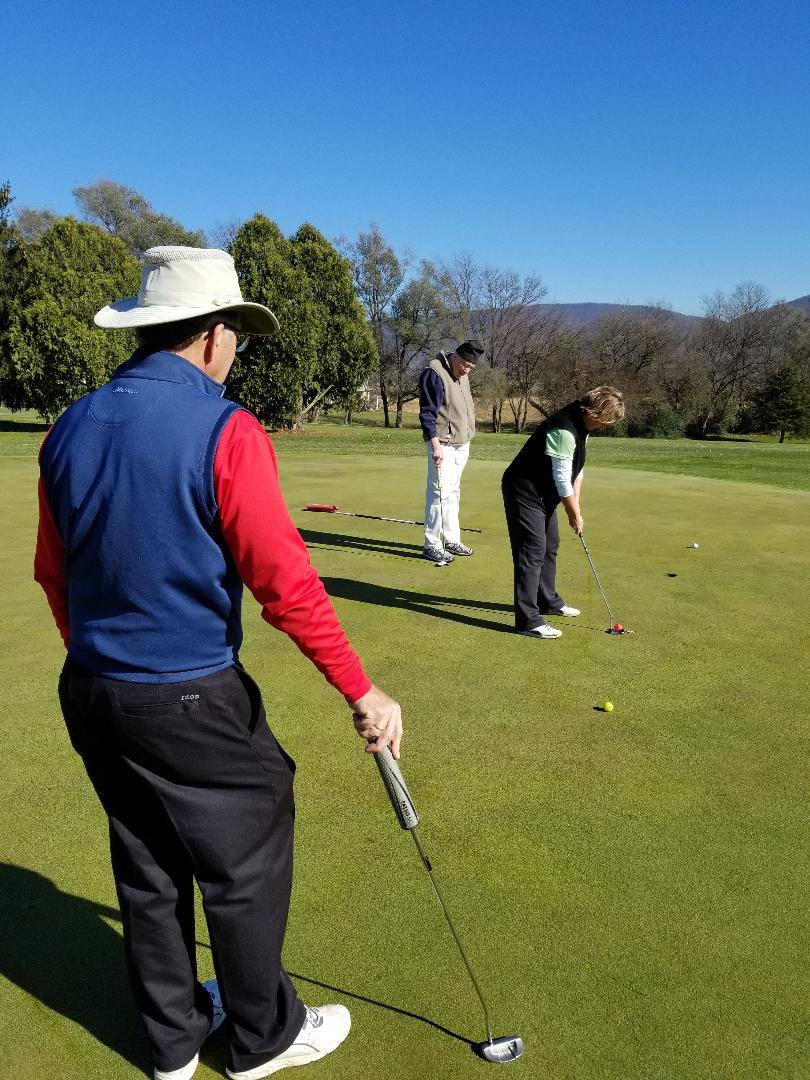 Every golfer is on their own journey with this love-hate sport, and as such, every golfer has their first guide. I found mine in Art Borden, a 74-year-old coworker who, like me, towers over the course at 6'5". After many years raising money for not-for-profit institutions, Art picked up golf at 73 and never looked back. He reminded me of my grandfather, with his wise eyes and knack for storytelling. As he tells it, it was a decision between golf and bowling that ended as a compromise with his wife: he'd get a new set of clubs, and she'd get a new sewing machine. That started his fascination with this game no one ever quite conquers.
 One day I'm sitting in my office, and in walks Art with bloodstained clothes, a 30-stitch gash in his forehead, and a proud smile. "Got this today," he proclaimed to everyone who would listen. "Who says golf isn't a dangerous sport!" His eyes lit up as he explained how he'd tripped on the rope and fallen onto his putter. "One guy took me to the hospital, but the other two just kept playing!"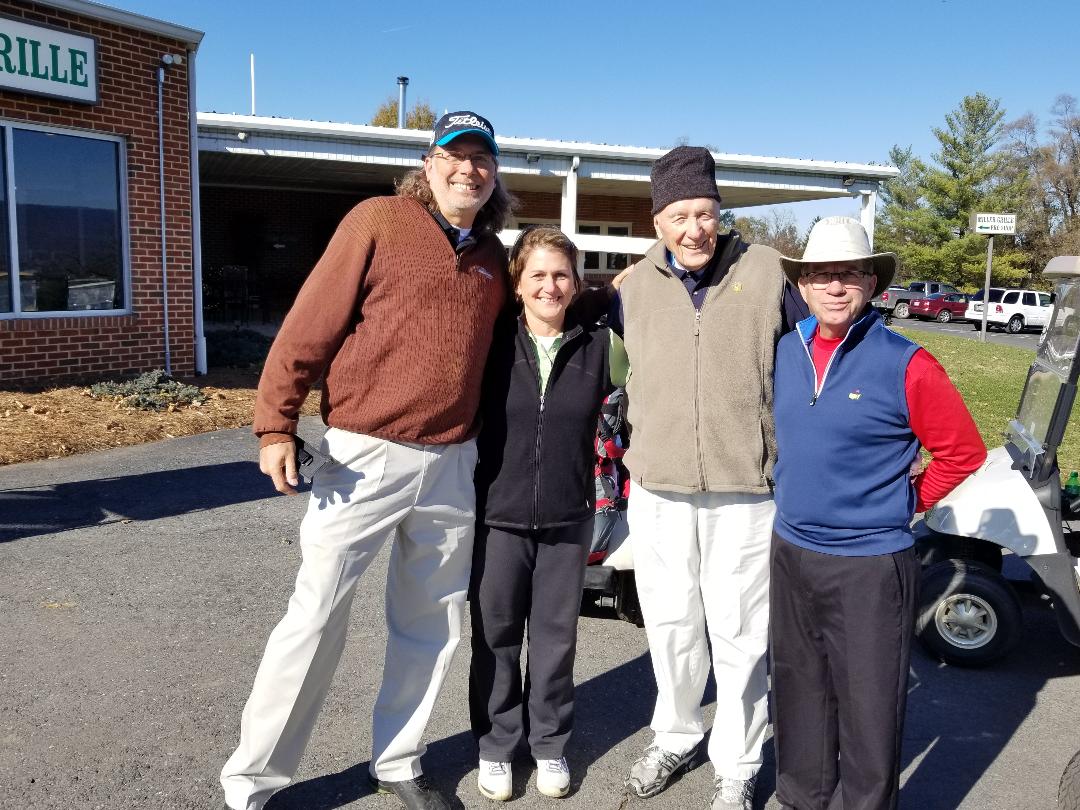 Art was everything I could ask for in a golf mentor: well-spoken, well-traveled, and about as great a chipper and putter as a non-pro could be. I was around 40 when he first invited me out to play; though I hadn't been golfing long, I racked up my clubs and met him at Heritage Oaks. Under the guise of telling me that "golf helps build business relationships," I quickly embraced this excuse to skip the second half of a boring workday in favor of an outdoorsy adventure with friends.
 After our first round, I remember Art calling me into his office to explain: if we were going to keep playing together, I would need to learn to pick out my clubs before we got to the ball. Furthermore, multiple practice swings were unacceptable. I learned quickly: Art likes to play fast-paced. That was the start of years of conversations spanning just about everything: politics, religion, work, food, music, world issues, and (of course) golf itself. Art knows something about almost everything, and if he doesn't, he'll listen and learn.

Why start at 73 and end at 89? Art shared with me that he knew it was time to stop when he no longer felt he could be competitive. He wanted to have a chance of getting a par, and he simply no longer had the distance. But he has no regrets; his last game was with me and two of our closest friends. He played great, and we laughed and joked all across the fairway. But as the sun set and we tallied our scores, he made it clear: that was his last game. When asked if he misses it, Art says with confidence, he does not. When he makes up his mind, he moves on. It's an admirable trait—one I wish I had.
There will be a day for all of us that's our last, whether we get to select it or it happens without us even realizing. My grandfather had a heart attack while playing, never stepping foot on a course again. I have his final scorecard, unfinished, as he was rushed to the hospital. But that's another story…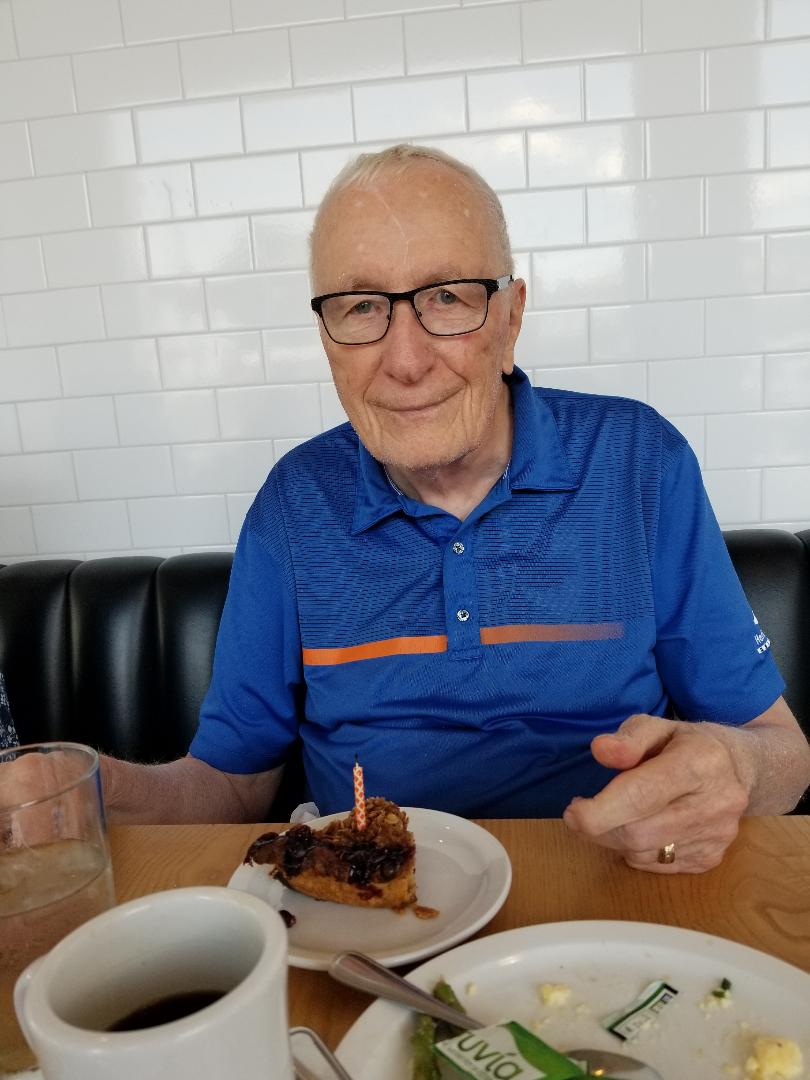 Off the course, Art took me under his wing and showed me the ropes for building relationships—including how to conduct pre-meeting research on clients to facilitate conversations. Around the office, we would tease him that his past job must have been working for the CIA because of his "Sherlock Holmes" approach to fundraising. Art just chuckled knowingly, always a good sport. 
We had some memorable outings over the years: birds flying away with our golf balls, winds so strong that we couldn't stand still to hit the ball, winning tournaments by one stroke or losing them by many. Playing up and down the Valley, we shared countless adventures, until finally, at age 89, he decided to hang up his clubs.