The secret Swannanoa—golf on a mountain top. The Holy Grail of Valley Golf.
Following the advice of a friend, I drive up the narrow road, past the abandoned Howard Johnson's, to the top of Afton Mountain. Rich forests and big sky surround me.  Pastures pepper the woodland as I make my way to my destination: Swannanoa.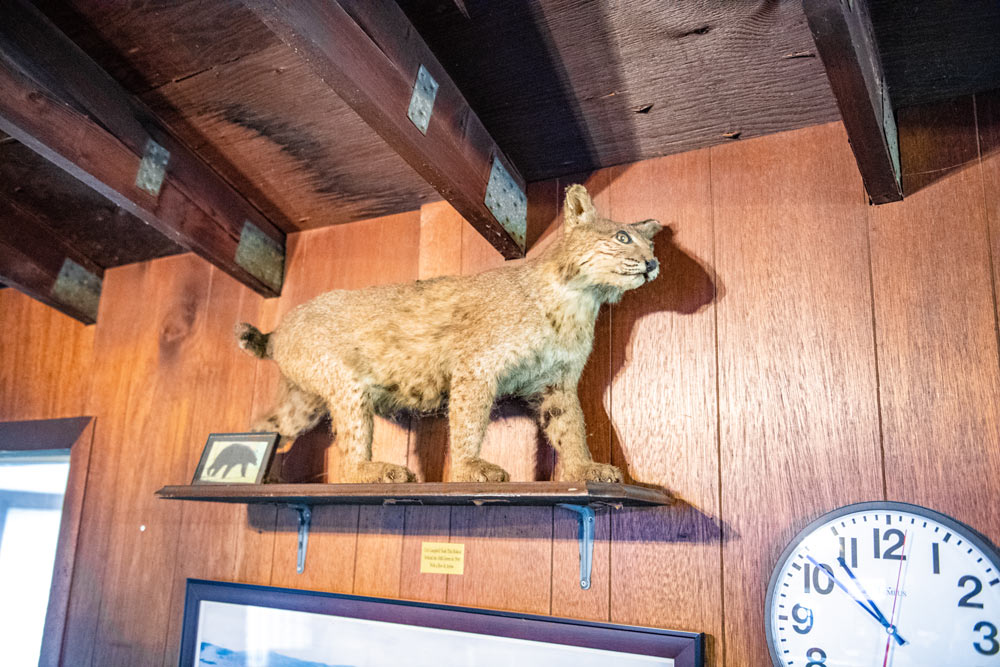 Eventually I navigate around the large, aging trees in the course's parking lot and head into the club house.
The pro shop feels more like a summer lodge, with wooden rafters overhead and splintered paneling. Photos from years ago line the walls from back when presidents, politicians and the rich and famous vacationed on top of this secluded mountain.
A very friendly woman behind the counter welcomes me with a big hello.  A humongous jar of dill pickles sits on her left and a tattered 'cash only' sign is to her right.
"I'd like to try out your course," I tell her as I look over all the memorabilia decorating the counter.
She asks if I've played Swannanoa before, and I respond I hadn't. She patiently explains the course layout and sends me on my way.
The first two holes are fairly straight forward, and the third hole was a short par-three. As I tee up, I hear a large, noisy engine coming from the group of trees directly behind me. It grows louder and louder until I turn and see a small, compact car driving straight toward me.
It proceeds to pull up on the tee box just inches from my ball. The car stops, and I see an older gentleman in the driver's seat with quite a few items piled around him.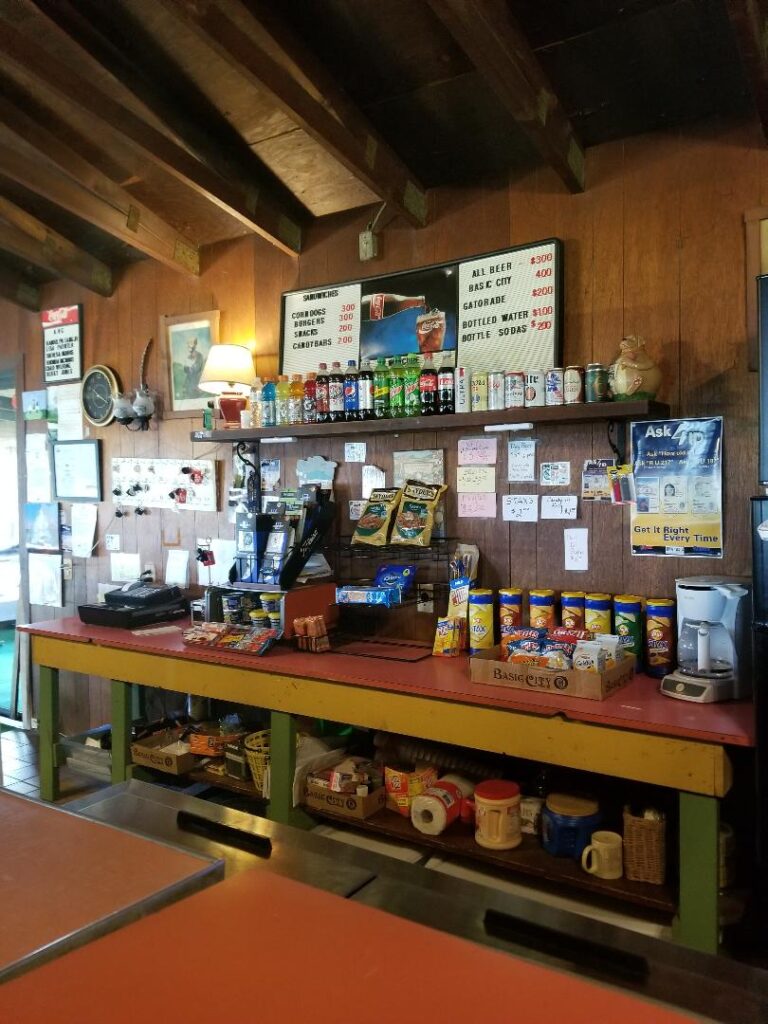 "Hey! What are you doing?" I yell to him. "Don't you realize this is a golf course?"
He rolls down his window and calmly looks at me.
"I know it is," he says. "I own it." He smiles and adds, "but you can go ahead and 'play thru.'"
Still a little confused but relieved that I have a bit of an explanation, I discuss the course with him — a man named Pete. He explains he's driving around the perimeter of his property to make sure that some of the excavating that is going on nearby is not going over the property lines. 
I proceed to "play thru," as Pete drives slowly around the course's perimeter, dodging trees and stumps as he peruses the course boundary.
That was my first encounter with Pete Lang.
It's funny — any time I've shared that story with someone that knew him, they always say the same thing: "Yep, that's Pete."  
After that day on the green, I went on to discover he was an incredible man with many outlandish stories and lots of accomplishments. Pete passed away a few years ago, but his resort, dreams and legend continue through his friends and family. 
When you come to Swannanoa, you put aside expectations of perfect greens and manicured fairways. You change into allowing yourself to appreciate the mountain and the course Pete and his family made possible to discover and explore. It's a golf experience like no other, if you let it be what it is. Different. Special. Bohemian. 
Old benches dot the mountain course, each one holding stories hidden beneath coats of sea foam and Christmas-green oil paint. If only we could go back and witness the years of conversation they shared. John Daley in his youth, a former president or two, Dennis the Menace stuck in a sand trap. Endless stories of famous visitors, some probably more accurate than others, are still talked about to this day.
Today, I enter the pro shop with the privilege of meeting with Pete's son, Bucky, who runs the course after Pete's passing.
Bucky sits at the counter of this unassuming pro shop that exudes calm 1960s vibes. Snacks adorn the counter. A TV up on the shelf plays a game show beside a hanging menu of burgers, hotdogs, beer and soda.
Memories of amateur and professional golfers on the course make themselves known through trophies and pictures scattered across the room. There's a few worn couches and some faded green astroturf carpet. It seems to fit the decor, and I hope it's kept how it is.
Bucky is soft-spoken, but not quiet. There's a difference. He always seems to have a good story to tell. Most of them he ends with a smile and a "Don't write that down."
He's a singer and musician. He loves the mountain he lives on. He wants to see the good in others.
Bucky tells me about his dad's love for the course and how that love is alive in him today.
In the 50s, Pete Lang bought some land, drank a few beers and walked off some holes, taking years to cut down trees and move things around.  He taught golf, delivered papers. He worked hard and did whatever was needed. 
"This land was mostly orchards when my father bought it," Bucky says. "He built nine holes over the years, some of which were started by the owners of the castle beside them. Eventually he built the other nine for the full 18 holes that they have now. Hole 18 used to end a little differently. Maybe we will change it back someday." 
"I like the winter, when we can work on things and enjoy the quiet," he says.
Fog can come out of nowhere and stay for days on this mountain while it is sunny everywhere else in the valley. Storms show up when they shouldn't, and it can rain hard and long.  Bucky tells me he's had snow drifts up to the roof of the lodge and to the tops of some of the telephone poles.
His dad started one of the oldest ski resorts in Virginia atop this location, with just two rope-pulled ski lifts. An unusually warm winter put a stop to it.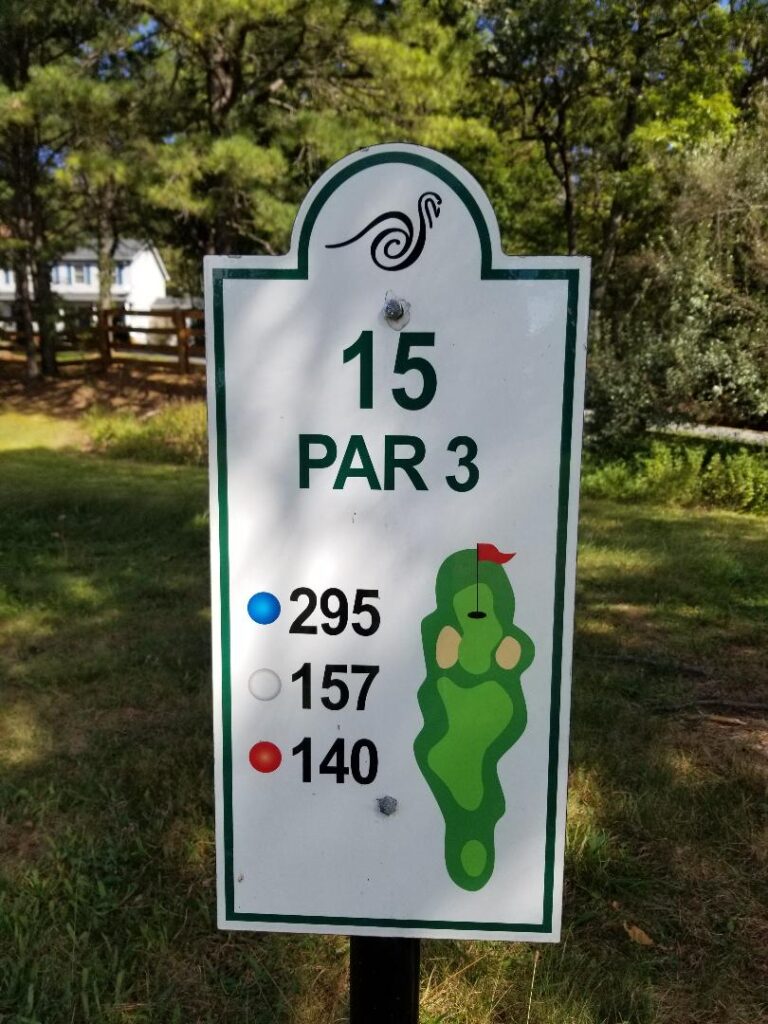 Bucky was born in 1953.  As soon as he was able to, he'd jump in the truck with his dad to go up to the mountain and explore.
As a kid, he roamed the mountain and discovered its secrets. He knows where Indian burial sites and Civil War markers are. He knows pioneer trails lacing the mountain and all kinds of interesting things.
"This used to be called 'Campground Springs,'" Bucky tells me. "Thomas Jefferson and his family hunted on these 'hills.' Some of the best whiskey was made up this way. There's a water tower that was built in 1923 on top of this mountain, and in the old days the workers hit golf balls off the top of it."
Bucky's father was a tank commander at 18 years old in World War II, serving under General George S. Patton.
"After that, he said he could handle anything," Bucky says. "He lived to be 95. Over his lifetime, he designed homes, ran several restaurants and played music."
Now one of Bucky's sons works on the course. His grandkids, too, like to play on the mountain.
"Hopefully, someday the course can be handed over — kept in the family," he says.
Despite development trying to overtake the nature and solitude here — money is a noisy voice — somehow, Bucky has kept it alive, turned down the large cash offers and kept things very similar and sincere to what his father, Pete, created. 
Million-dollar homes are being built in nearby fields, and it's apparent that the affluent have rediscovered this mountain and the billion-dollar views. We can only hope that this timeless resort can hang on and stay longer for us to enjoy and appreciate for years to come.
As I chat with Bucky, golfers stop in to pay, walk to the back of the bar to say hello and hand him compliments and garden vegetables.
On the tractor is Dave, who's worked here 23 years and shares with you how much he cares about this course and the history it retains.
At the counter is Rhonda, who tells me this is the best job in the world.  You can tell she means it as she greets each new golfer as they start their days adventure.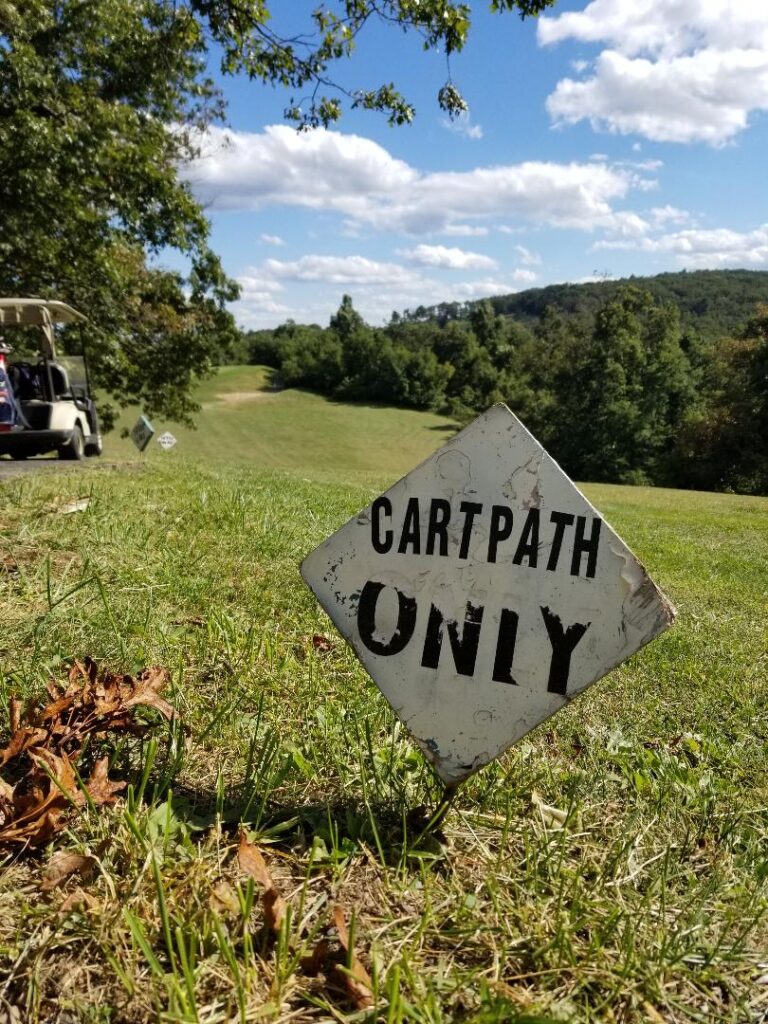 Times have changed and Bucky tells me he knows less than half the golfers now.
"Players are aging out, and there are more 25 year olds," he says. "I don't know what to think about some of them."
"We try to treat everyone with kindness and to be friendly."
I ask Bucky to describe Swannanoa.
"Not conventional, not stuffy. We don't have all the uptight rules," Bucky says.  "You can wear a T-shirt and tennis shoes, although there are rules for safety and liability — I've put up signs that say 'No Skiing.'"
I think this place is magical. Something special happens on the top of this mountain.  
You will find yourself thinking back about your time here and wanting to bring friends to experience it for their first time.  If you allow it to, Swannanoa can take you to a different and deeper level, unlike any other course that I have ever played.  
On my way out, Bucky hands me a bag of Tommy Toe tomatoes and shares with me another great story, this one of Johnny Cash having car trouble at the course. 
It's hard to leave when a place and people like this make you feel so at home.