"Ingleside was built to be one of the top courses in the East Coast - Spare no Expense."
The Ingleside Resort's golf course had announced it was permanently closing that day. 
When we arrived, there were lots of people already there, probably for the same reason as we were: to say their goodbyes and play the unique course one last time. I noticed signs and pin flags were already missing, most likely being "borrowed" as golfers played their final rounds, gathering souvenirs to help preserve their cherished memories.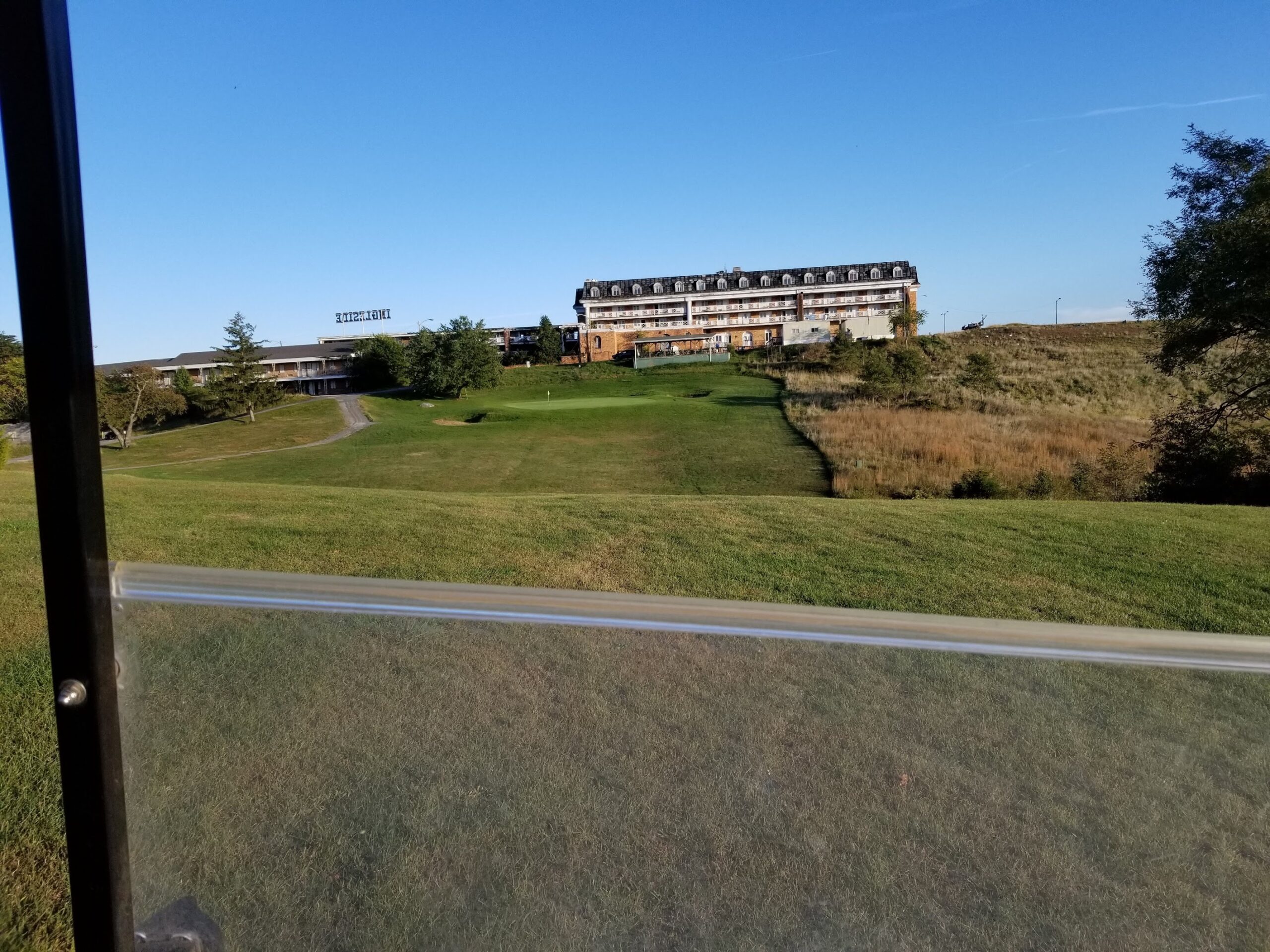 When you know the history of what has taken place here over the past 100 years, it changes how you see the course. Thousands of golf tournaments spanning a century; WWII German prisoners of war walking the grounds under military guards; enormous trees that were here before the revolutionary war. The stories permeate the greens, creating an unforgettable experience as your own day wraps into the weave that is Ingleside.
That being said, I'd never really scored well here. It can play long and unevenly, two things that don't usually fit my game, but this day was different. I brought with me one of my favorite playing partners, and we played some of the best golf we've ever played. It felt like a good last day.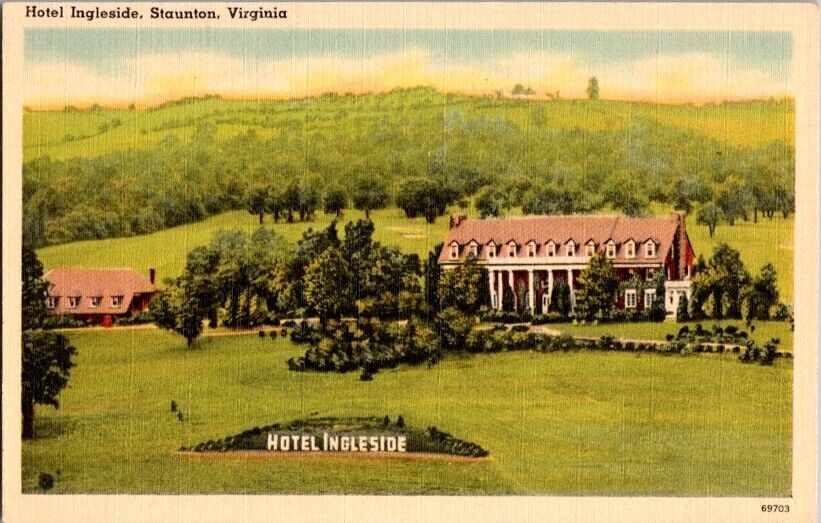 Thankfully, Ingleside ended up not permanently closing. The following year, new management somehow accomplished reopening the course. 
I've learned it's okay to say goodbye more than once sometimes, especially with golf courses. In this particular case, it was the second time I'd been told the course was closing before it turned out to stay open. Some other courses in the Valley haven't been so lucky.
Ingleside's roots stretch back to a grand hotel in Staunton, named the Stonewall Jackson Hotel.  The owners ordered a golf course to be built and spared no expense. It opened in the late 1920s, right before the Great Depression struck. They wanted it to be one of the best courses in Virginia and perhaps in the United States. The land they chose was just outside of town, immersed in beautiful rolling hills and lush forest. They also built a prestigious hotel at the top of the hill. Eventually there would be horseback riding, tennis, public conventions and a ball room. People would come from all over the country to visit this resort. Five golf state championships were even held here.

Twenty years later, during WWII, the United States government secretly brought captured German generals and their families into Staunton and to the Ingleside Resort. The Germans were kept under armed guard. After the war, the resort was used again for hosting massive social gatherings
As I collected and studied old postcards and news articles from the Ingleside, I saw that the name changed around a few times, resulting in names like the Stonewall Jackson Golf Club, and Hotel Ingleside.
 The postcards also helped map the transitions of new and replaced buildings on the property. Three fires took place in the early 70s, burning down the hotel's original and most eloquent building. Eventually the resort came into hard times and neglect, to the point that now the hotel is decrepit and beyond repair.  That's when I first started playing Ingleside. The hotel was closed and abandoned, the ballroom was being demolished, and the pro shop was moved into a portable modular and later into a small building at the front of the property. But it still was — and is — a wonderful place to golf, with 200-year-old oak trees bending precariously over fairway dog legs, just in the way of your 3-woods path and small, seemingly predictable cupcake greens that are an easy putt until your ball mysteriously turns a sharp left inches from the cup.  
I like the aging hotel and how it sits up on its perch and looks over the entire course. Eighteen holes, out and back — no turn on 9.
The course is still open, and the current managers guarantee one more year of operation. This chapter is bittersweet. The course has been brought back to life, but there is the fear that the valuable land will be sold to developers.
The old hotel structure is haunting, resting on top of the highest ground, its broken windows and ill-fitting doors yawning from afar. The groundskeeper told me that in the past they have found people living in some of the empty rooms. It can be unsettling watching the building seemingly watch me back.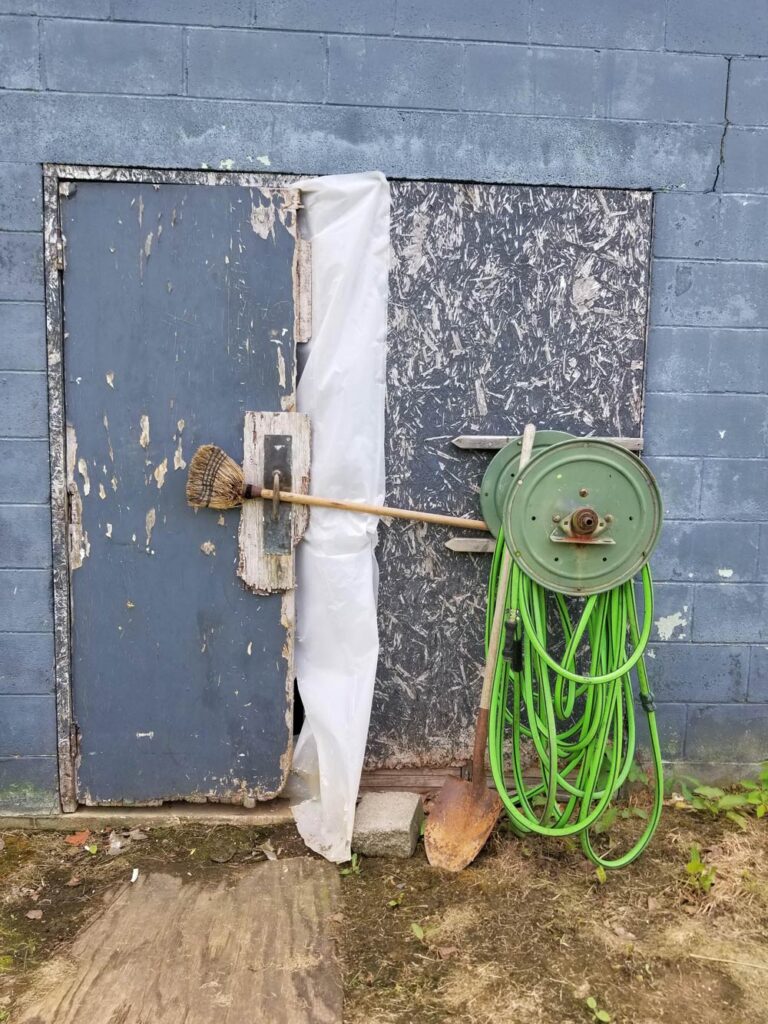 Carts are stored in gutted-out motel rooms. Everything on the course is a little makeshift, but it does the job. I actually find the disarray oddly comfortable. It feels a little more relaxed and middle class golf experience, rather than an overly groomed and 'proper' country club resort.  
The holes each have a distinct character and their own personality. Some personalities are better than others — hole 18 is definitely all or nothing.
People still play here. Sometimes it's quite busy, which tells you something since there is another course across the highway and yet another just a few miles away in downtown Staunton. All three courses are very different, but they feel similar, in a way. I know that doesn't make any sense — go play them and you will know what I mean. 
Our lives are chapters, some better than others and some longer than others. Perhaps golf courses have chapters, too. Ingleside definitely does, and they are still being written. Perhaps it even had a sequel. Twice it was set to close down, and it didn't. The land is beautiful and valuable, which makes me worry that the next buyer will be wanting to develop the land. Each year that I have the opportunity to play it, I tell myself to not take it for granted. It may not be here next year.  And each year it is reopened, I feel relieved that it's still here.
The soul of the course is still going strong. The championship fairways are still there, perhaps not completely as they were planned to be, just like the hotel. I look at it differently now, knowing more about it and who once played there.
Ingleside's book may be not finished, but many chapters certainly are. I think it's up to us to pick up the pen in one hand, a golf club in another, and get to work continuing this iconic course's story.